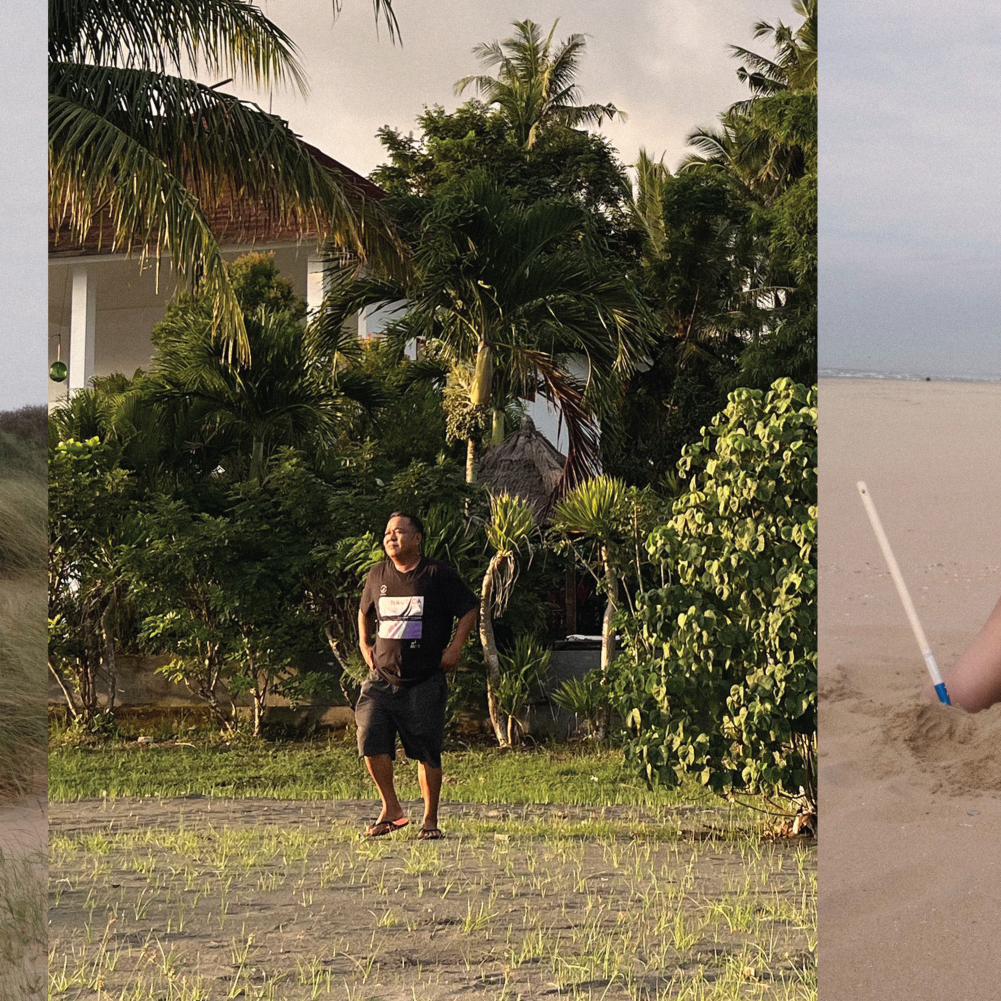 Born and raised in a culture where a father is the most influential figure in the family, I got a lot of inspiration and motivation from my father. When I was a kid, he introduced me to various things based on his skills, one of which was drawing. He told me to distinguish between a hobby and a passion. "You can easily envision your future if you keep doing the things you are passionate about.," he said.
︎︎︎A photobook from a daughter to her father
︎︎︎4'32" video work
︎︎︎Master's Thesis (PDF file
on request
) ︎
ROUND–RECTANGLE–TABLE TALK (RRTT)︎︎︎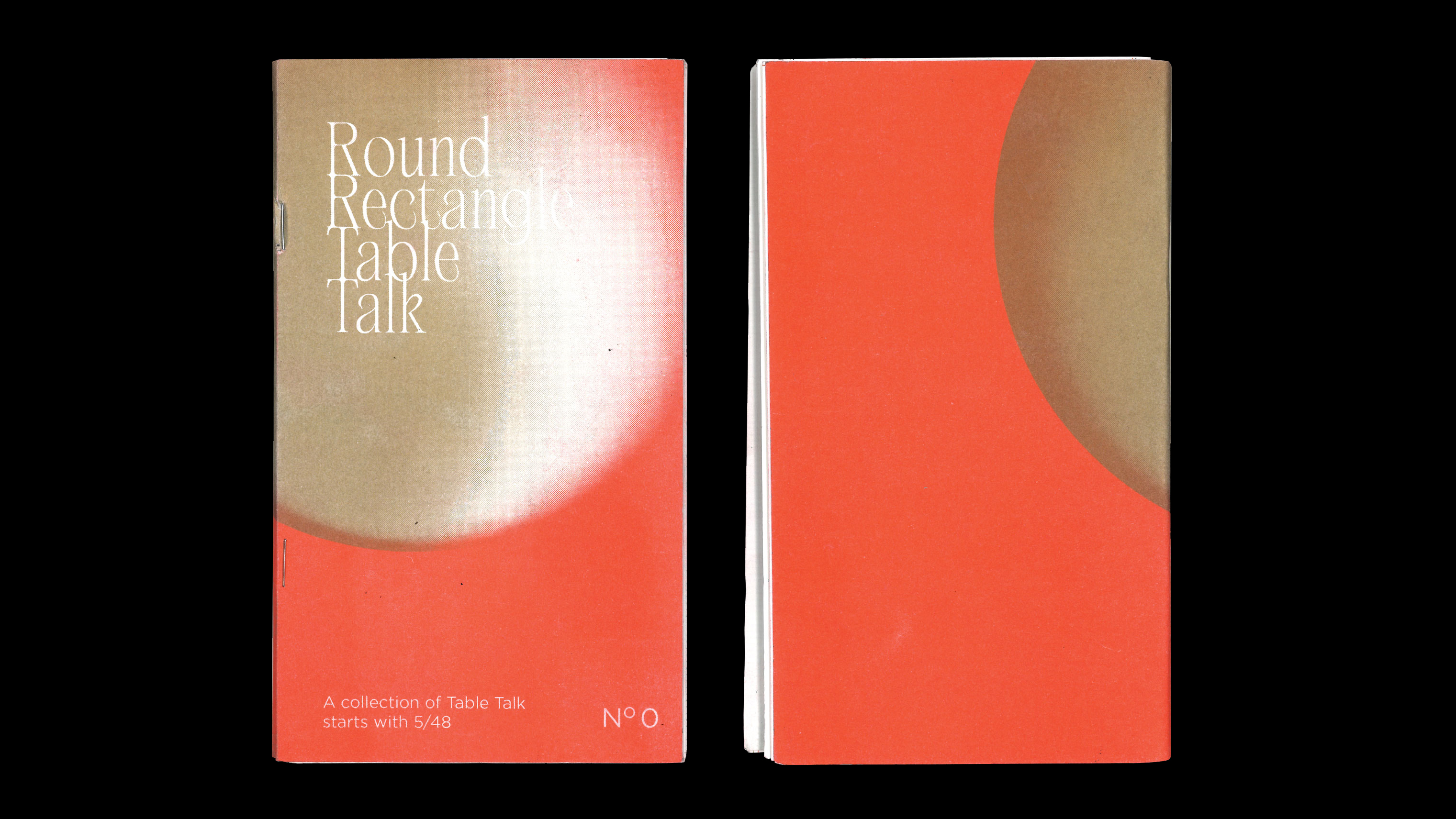 Round–Rectangle–Table talk is a zine about introducing Asian dining cultures in The Netherlands. It consists of 5 interviews of Asians living in The Netherlands. They share experiences about their struggles, problems, Asian food, and how they introduce their culture to foreigners around them through conversation on a dining table.
︎︎︎RISO printing 100*180 mm
︎︎︎Uncoated paper 100gsm
︎︎︎Price 8€ – Would you like to get a copy? Please
contact
me︎
︎ Collaborated with
Sixin Zeng
︎
34/1 BH1NN3K4 TUNGGAL 1KA︎︎︎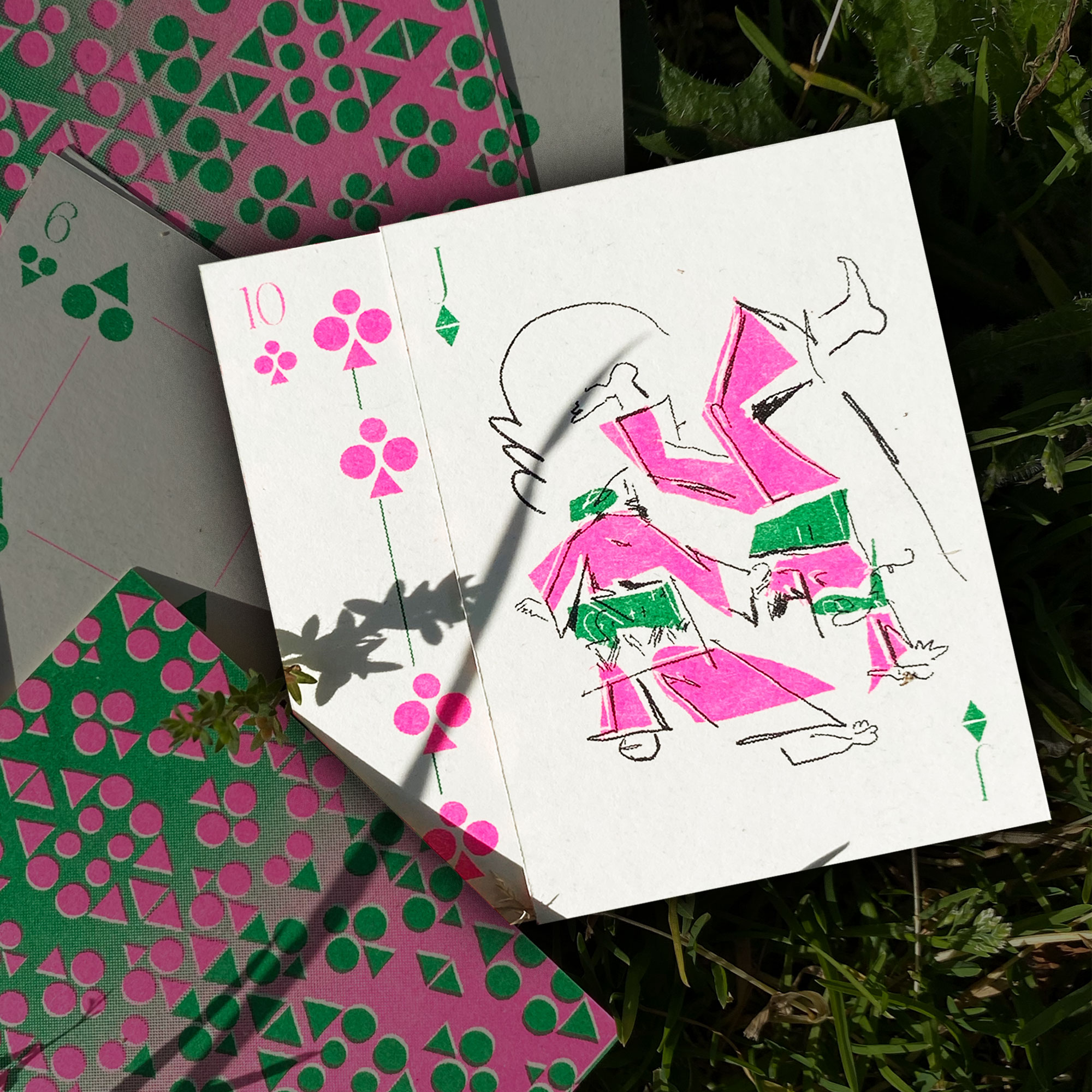 Indonesian people really like to play cards in their spare time. The playing cards pattern design that we know so far comes from France. Hence, for me as a designer, I feel drawn to create a playing cards with illustrations that could introduce Indonesian cultures.
︎︎︎RISO printing 63.5*88.8 mm
︎︎︎Textured paper (off white colored)
︎︎︎Designed by Scienthya Elona
︎︎︎Price 10€ – Would you like to buy it? Please
contact
me︎
︎ Illustrated by
Detu Wisesa
︎
DINNER TIME & (NOT-SO) HOMESICK︎︎︎
︎
2020 Video & audio work
Dinner Time
︎︎︎3'26" video work
︎︎︎Constraints: Film dinner meals everyday (30 days)
Why dinner time? Dinner is the best time for me and my family to have a conversation to end the day. In 2020, I started a journey to live alone, away from home. The first thought I get every time I wake up in the morning is What should I make for dinner? This video is an observation from everyday life, experimenting ingridients, multicutural meals, and hometown meals.
Exhibited at
V2 Lab Rotterdam
(not-so) Homesick
Thya is from Indonesia and currently doing her master 11,340 km away from home. The work brings into focus her definition of home, and the implications of distance.
︎︎︎8' audio work
︎ Photo by
Elena Lupoiu
︎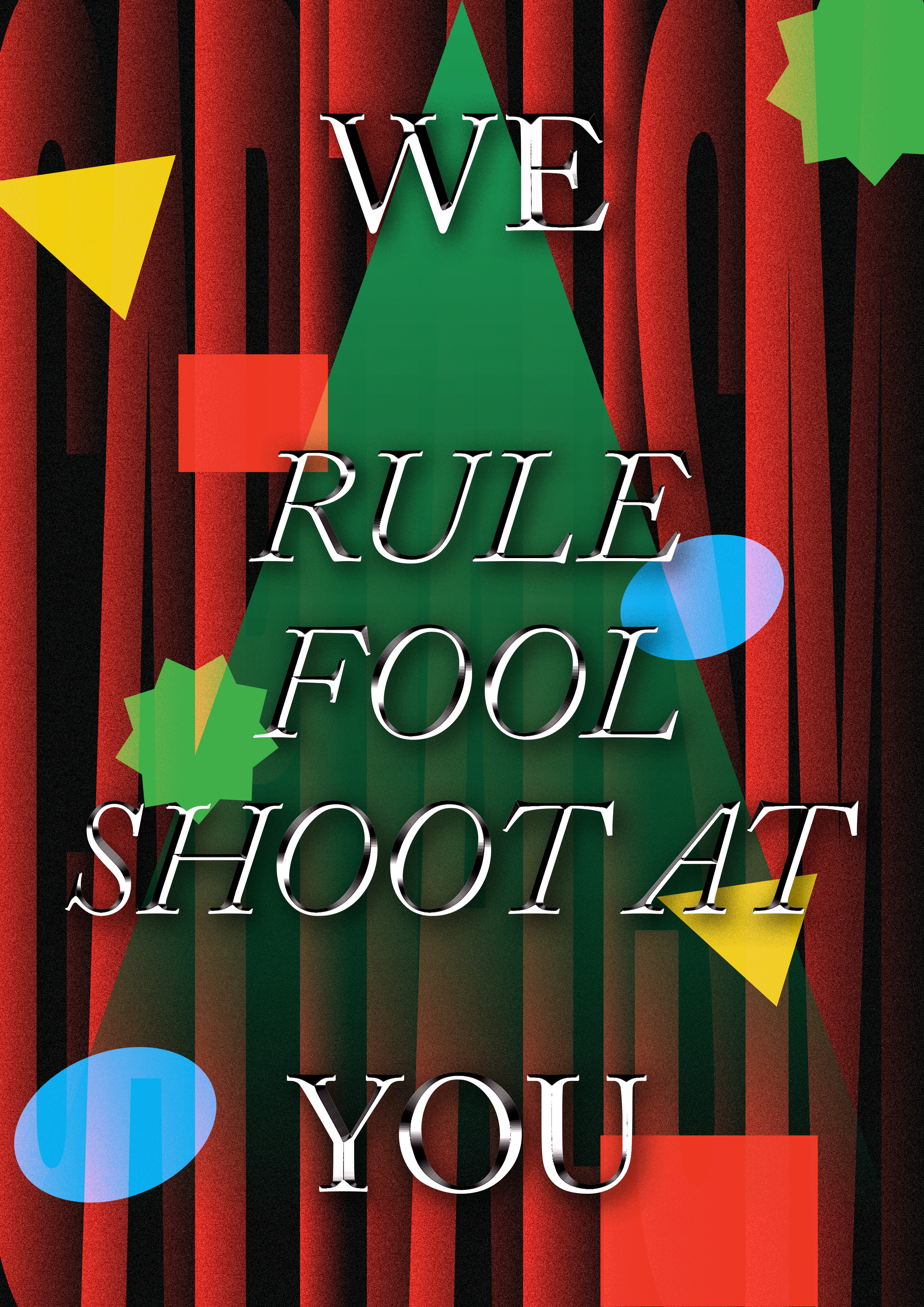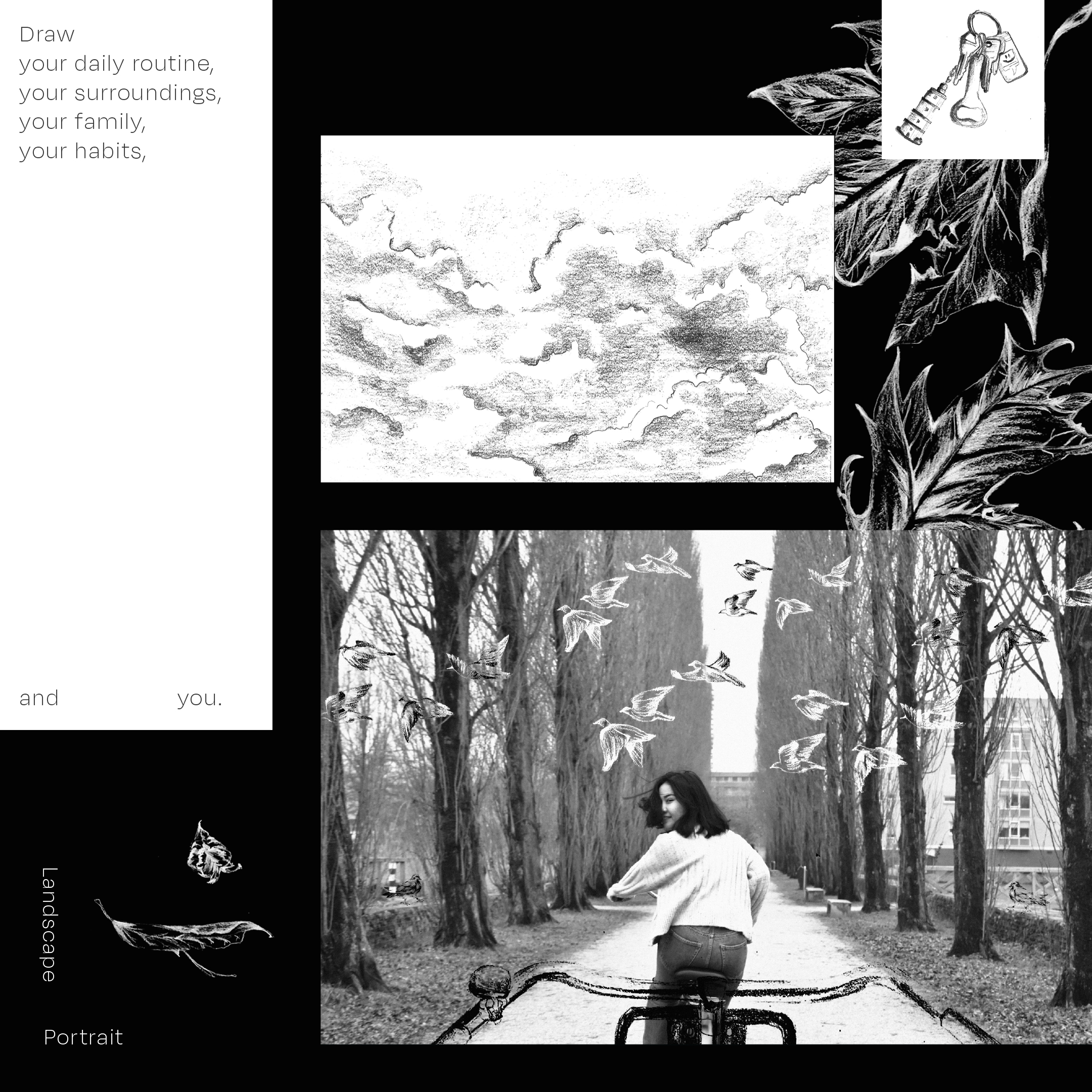 This drawing activity has helped me to reflect on myself. I started categorizing the prompts from my daily routine.
During the first daily routines I faced myself and in turn got to know myself better.
︎︎︎Digital printing
︎︎︎Drawings & designed by Scienthya Elona
Furthermore, this activity brought back my childhood passion of drawing and created a strong sense of nostalgia towards my relationship with my father.